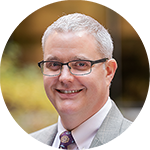 William L. Scarlett, D.O., MHCM, FACS, FACOS
Senior VP of Cancer Care and Medical Director of Healthcare Delivery
Executive Director of the Redeemer Cancer Center in Partnership with MD Anderson/Cooper
Associate Professor of Surgery, PCOM Philadelphia PA
Board-certified plastic and reconstructive surgeon practicing outside of Philadelphia. Fellow in the American College of Surgeons and the American College of Osteopathic Specialists. Active committee member of the American Society of Breast Surgeons and member of the American Society of Plastic Surgeons and the American Council of Academic Plastic Surgeons.
Associate clinical professor for surgery program at PCOM and frequent reviewer for the Journal of Plastic and Reconstructive Surgery. Co-founder of SGM, a research company working with private physicians. Recipient of the Philadelphia Business Journal's 2018 Health Care Innovators Award. Author of scientific articles and chapter contributor to books related to cancer treatment. Working on finishing his first book entitled "Demanding Compassion".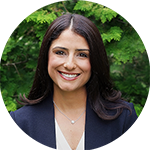 Stacey DonFrancesco, D.O.
Board Certified Plastic and Reconstructive Surgeon
Medical Director of Restorative Plastic and Reconstructive Surgeons
Dr. Stacey DonFrancesco is a board certified plastic and reconstructive surgeon. She has recently joined her mentor, Dr. Scarlett, at Holy Redeemer Health System. Originally from Cranston, Rhode Island, Dr. DonFrancesco graduated Magna Cum Laude with a Bachelor of Arts Degree at Providence College before accepting a position in research at Rhode Island Hospital-Brown University. After two years in research, she realized her passion for clinical medicine and entered medical school at the Philadelphia College of Osteopathic Medicine. She underwent rigorous training in General Surgery at PCOM before being accepted into the integrated Plastic and Reconstructive Surgery Fellowship program at the Philadelphia College of Osteopathic Medicine.