One of the most popular cosmetic surgery procedures, liposuction sculpts the body by removing undesirable fat from areas such as the abdomen, waist, hips, buttocks, thighs, knees, chin, cheeks, neck and upper arms that have not responded to diet and exercise. Local anesthesia or general anesthesia may be used and the procedure can last anywhere from one to five hours depending on the amount of fat being removed.
39 year of woman who underwent liposuction of her abdomen, flanks and outer thighs.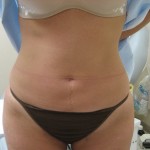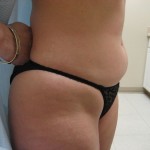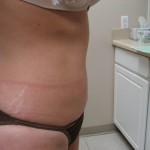 28 year old female who underwent liposuction of the abdomen and flanks.